I hope you have developed your estate plan and have your future protected. It's a big step in the right direction. Having that peace of mind on who receives which assets upon your death or who can act in the event of other unforeseen circumstances are paramount. Knowing how your financial assets, property and family heirlooms will be divided (or who will inherit them) gives you a sense of protection. All those tangible assets are already covered but don't forget about your digital assets. Many clients often forget about the technological age in which we live. In this blog, I'll be discussing protecting your digital assets after death.
What Are Digital Assets?
Simply put, the term "digital assets" encompasses everything created and placed on the internet by you: any blogs, websites, social media presence, or email accounts. Now as cryptocurrencies become a more popular topic, Bitcoin and other digital finances like PayPal accounts also fall under "digital assets." Don't forget photos and videos posted online as well. The common questions regarding digital assets are as follows:
• Could my loved one take over and manage those accounts? Would they need to? Could they close everything down?
• If there was anything of value, how would I dole out the assets?
The truth about digital assets in regard to a will is they've been developed faster than the courts would be able to easily comprehend. Given that reasoning, not having a clause in your will regarding digital assets could result in your wishes regarding them not being met by the Courts. With no instructions for the Courts, there are no instructions on how to proceed. The next step will take up both time and money to straighten everything out.
My advice is to sit down with your attorney and create a plan for these assets. Having something in writing will protect you, your assets and the beneficiaries who inherit them. Concrete plans will help to battle potential legal issues that could stop your heirs from inheriting those assets. Those potential legal issues could stem from a lack of awareness about the digital assets' existence, challenging passwords to break, and data previously encrypted or storage in the Cloud. Not having those instructions puts your heirs at risk of breaking the law by pursuing unauthorized access to the assets. Without a plan in place, it's not worth the risk!
Including Digital Asset Instructions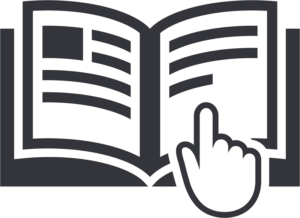 The good news is you can properly bypass the risk and implications by sitting down with your attorney and mapping out everything beforehand. First, create an inventory of your digital assets listed above. Anything you've added online that has value for you and your family should be included in your digital inventory. A master list of passwords would be a smart and time-saving addition to the inventory as well. With advances in technology, there are notes apps that are themselves password-protected, iCloud keychains, fingerprint and number-only passwords on phones and tablets. Don't forget to include outlined details for every step on every device. Obviously, you should keep a copy of the instructions somewhere your heirs can easily reach.
All of this will prevent your beneficiaries from encountering obstacles with respect to the settlement of your estate. Explicitly dictating your wishes regarding your digital assets and giving your personal representative or attorney, in fact, the power to access and deal with these assets within your estate planning documents is necessary, although often overlooked. As you can imagine, clear communication can save your heirs and estate thousands of dollars in legal fees and a tremendous amount of time.
Technical Examples of Digital Asset Policies
According to a recent Massachusetts blog, there are several big-name companies who have helped (and not helped, unfortunately) clients' heirs retrieve their loved ones' digital assets:
• "Google's Gmail policy offers a 2-step process wherein they may allow certain persons access to a deceased person's mail.
• Microsoft's (Hotmail) Next of Kin policy requires a significant amount of information and paperwork—everything from photo ID of the executor to approximate date of account creation and last login.
• Twitter has a policy of working with an authorized person to deactivate a deceased member's account, but the authorized person must already know the username and password.
• Facebook has no policy and despite a court order in a recent Minnesota case, has not provided the grieving family access to their son's account."
In conclusion, it's better to be safe than sorry. Put in the extra work now which will pay off later when it's necessary to recover digital assets. The clearer you can make all your wishes, and not just those related to digital assets, the smoother the transition will be. The same principles can and should be applied to your spouse. My last blog on divorce touched on replacing your estate after a divorce. In the event of a dissolution, be sure to include digital assets in your new estate plan if and when you separate.
REFERENCES:
• https://blog.mass.gov/masslawlib/misc/access-to-digital-assets-after-death/ 
For questions regarding any of the topics discussed in this blog, please contact me directly at suzanne@prosperitylaw.net.
Thank you for reading,
Suzanne Poitras